The Indian Postal Department, popularly known as the India Post, offers various services to Indian citizens. Along with the other services it caters to, they also provide world-class banking facilities. The Indian Post Bank provides baking services at par with other commercial or public sector banks in the country. They also offer Mobile Banking services. In this article we will guide you all about DOPBNK Bank and DOPBNK full form.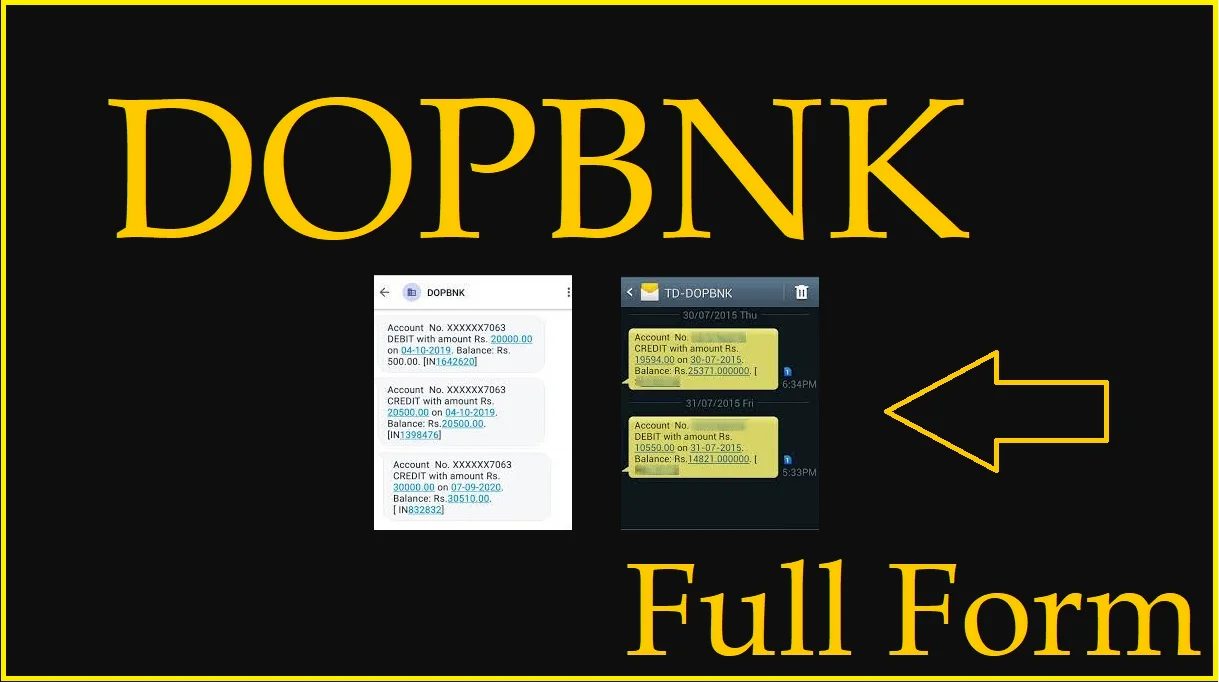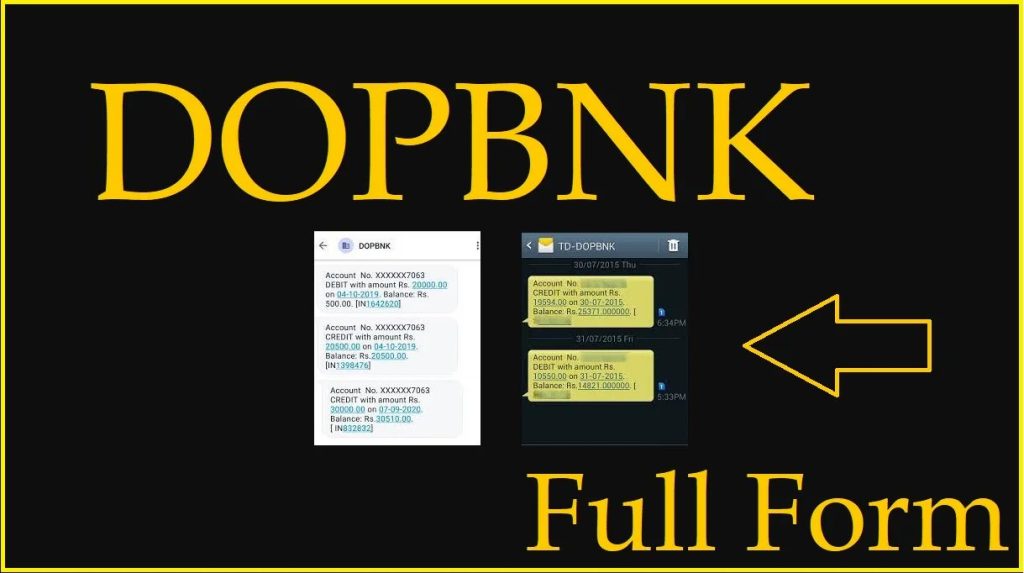 Customers at the India Post Bank frequently receive SMS alerts from DOPBNK. Today in this article, we will learn about what DOPBNK stands for.
Before DOPBNK, here's a little about India Post
India Post, established in 1854, is a government-operated postal system in India, part of the Department of Post under the Ministry of Communications. The Indian Postal Department has the world's most widely distributed postal system. Its services include delivering mail, remittance money through money orders, accepting deposits under small saving schemes, providing insurance, and much more. With over 1.5 lakh post offices across India, India Post has the broadest postal network in the world. Interestingly, it also operates one of the highest post offices in the world in Hikkim, Himachal Pradesh, at the height of 4.4 thousand meters.
India Post Bank (what is DOPBNK full form?)
It is a subsidiary of the Department of Post, Govt. of India. They cater to the banking needs of numerous Indians and provide services at par with other popular banks. They also offer third-party products, including insurance-related services, saving schemes, investment opportunities, and loans. They live up to their tagline reads,' Aapka Bank, Aapka Dwar'. The various benefits and services customers at the India Post Bank or IPPB are as follows,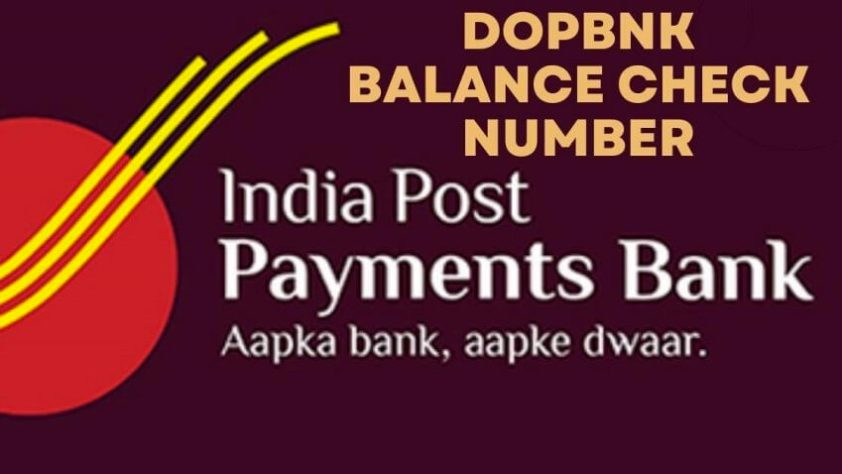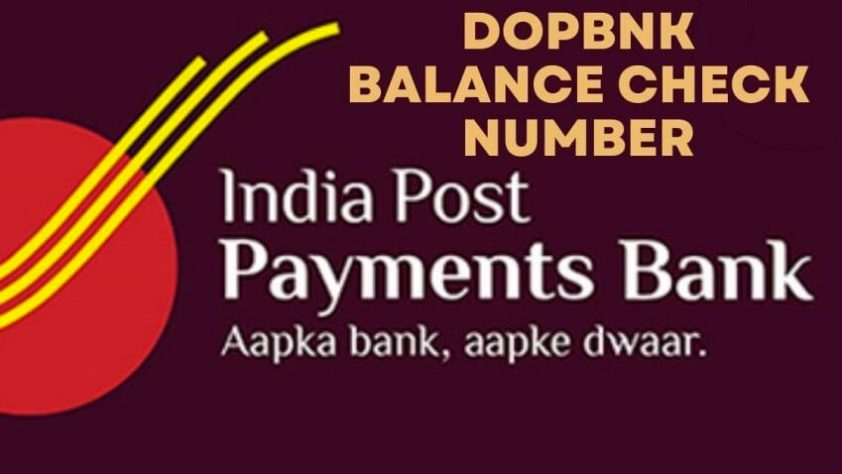 National Savings Recurring Deposit account.
Post Office Savings Account
National Savings time deposit account
Public Provident Fund account
Senior Citizens Savings Scheme Account
Time deposit account with National Savings
Current Bank Account
Domestic money transfer
Remittance and fund transfer.
Several benefits of the government are directly deposited into these bank accounts. The benefits include,
Government scholarship programs
Social Welfare benefits and government incentives.
MNREGA (MAHATMA GANDHI NATIONAL RURAL EMPLOYMENT GUARANTEE ACT 2005)
What does DOPBNK bank stand for?
The abbreviation DOPBNK stands for Department of Post Bank.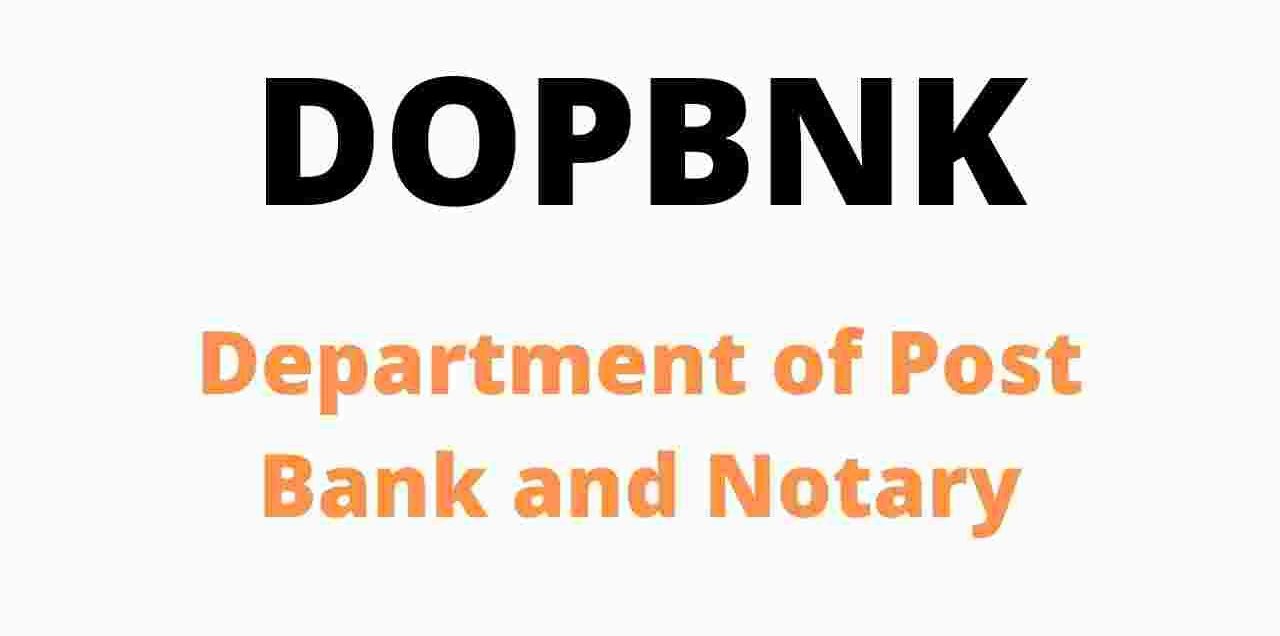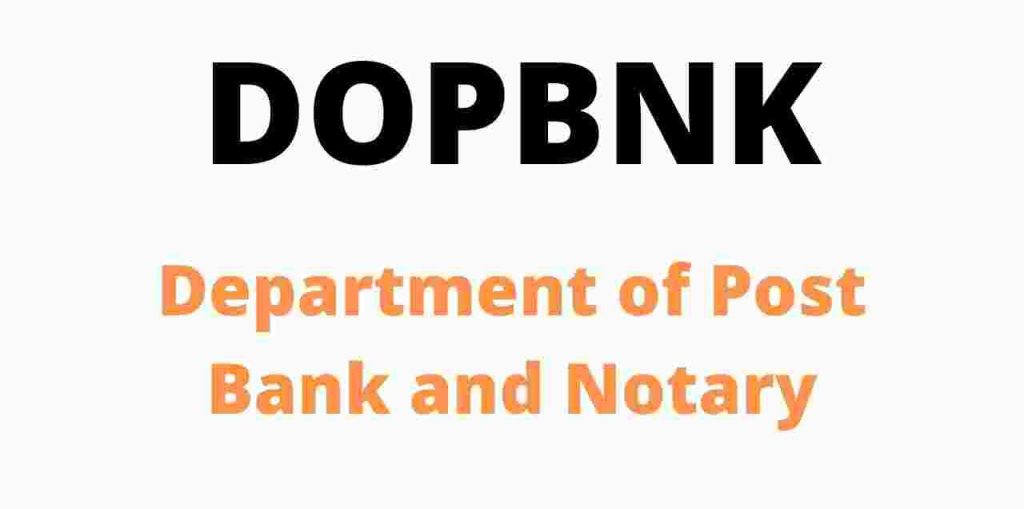 Who will receive SMS alerts from DOPBNK bank on their mobile phone?
Customers who have their account with the India Post Bank and have subscribed for SMS Banking under Mobile Banking receive SMS alerts related to their bank account through DOPBNK.
The mobile number will be provided while opening an account at the Indian Post Bank or IPPB. Any transaction over the account will be alerted via SMS on the registered mobile number.
The SMS alerts are received from the following names, which indicate different network operators.
ID-DOPBNK – Idea Delhi Department of Post Bank
VK-DOPBNK – Vodafone Karnataka Department of Post Bank
IM-DOPBNK – Idea Maharastra Department of Post Bank
JD-DOPBNK – Jio Delhi Department of Post Bank
VD-DOPBNK – Vodafone Delhi Department of Post Bank
Sample Message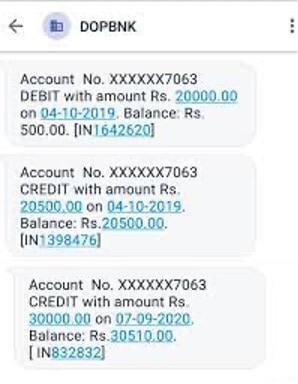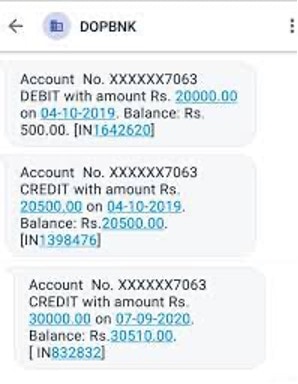 Conclusion
So I hope you understood what DOPBNK in your SMS stands for. As the number of scams related to bank accounts is on the rise, one needn't freak out when they come across this on their mobile phones as the Department of Post is directly monitored by the Ministry of Communications. This might give you the confidence that these types of messages received are legal.