Vijaya Bank's net banking facility allows its customers to see all the account-related information in one place. You don't need to visit the branch to get balance inquiries, fund transfers, bill payments, credit card statements, and almost everything related to banking. Net banking allows you to download Vijaya bank account statements online without printing your passbook. So if you want to know your Vijaya bank account statement online, you need to have a Vijaya bank internet banking facility with you.
If you are not familiar with the Net banking process, here is a step-by-step on Getting Vijaya Bank Account Statement Online. Make sure you have internet banking; otherwise, you won't check your bank statement online.
Vijaya Bank Account Statement Download Online
In order to get the Vijaya Bank account statement online, you need to visit the official Vijaya Bank Website.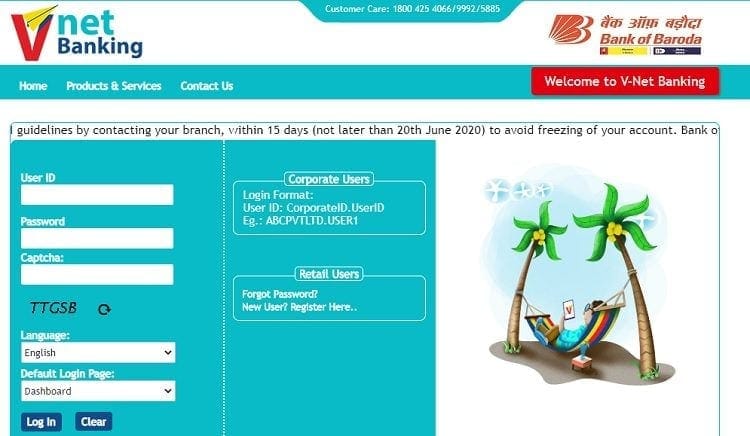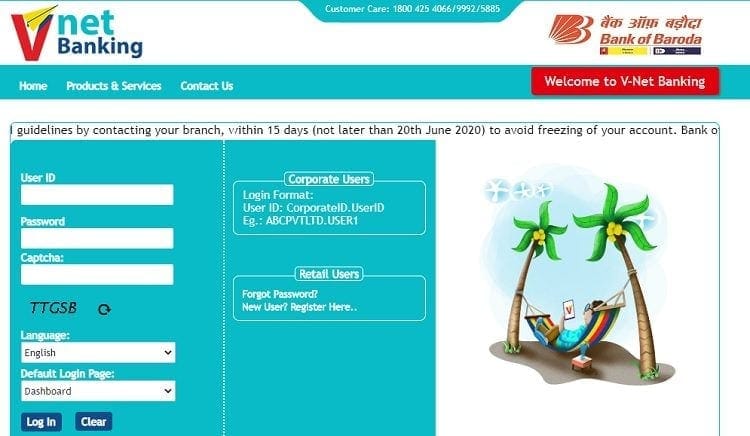 Note: Here, you can see a Bank Of Baroda logo because the Vijaya bank merged with the Bank of Baroda.
2. Now, enter your User ID, Password, Captcha, and click on the Login button.
3. Entering the correct details will redirect you to the Vijaya Bank net banking dashboard.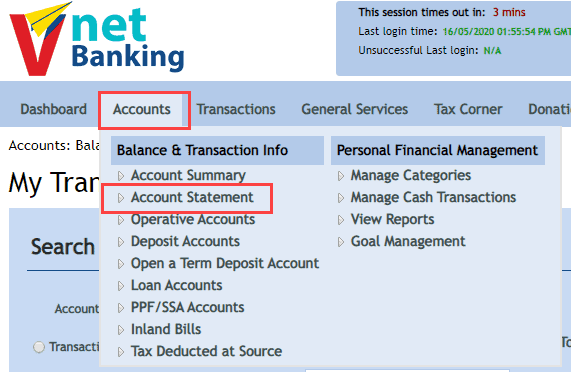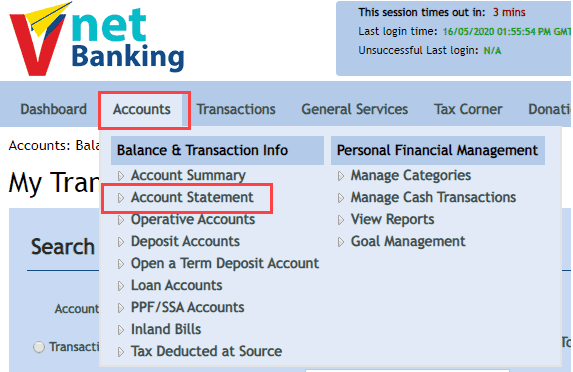 4. Now go to the Accounts tab and click on the Account Statement option.
5. After that, you need to select your account number, transaction date and click on search.
Note: You can see a maximum of 3 months statements at one time. You can filter the transaction with categories to check online debit or credit amount statements. The last N Transaction filter allows you to check the N number of the transaction statement.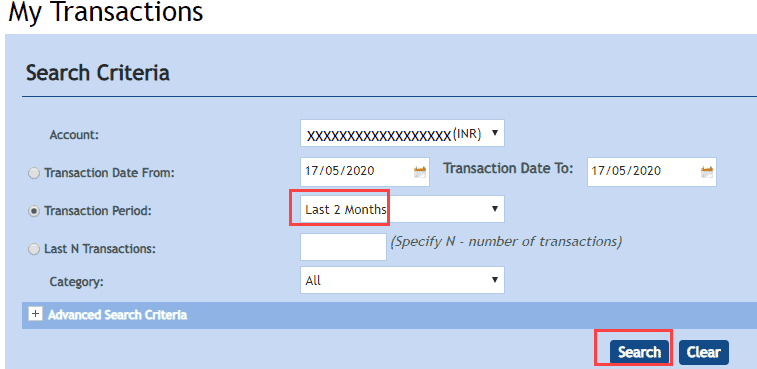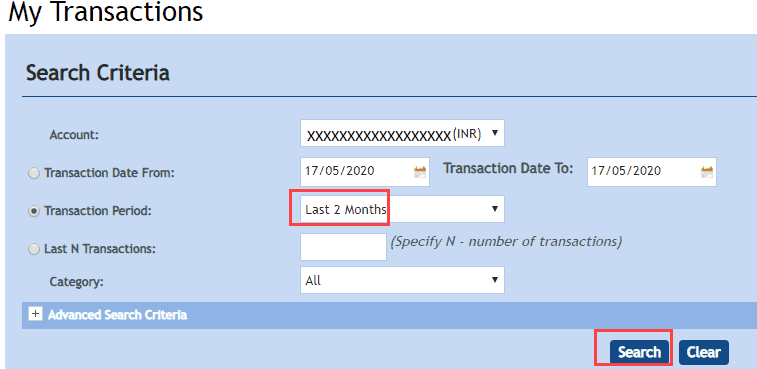 6. After clicking on the search tab, your Vijaya Bank account statement will be shown to you. You can view or download your account statement by simply clicking on the Download Details (Select your file format like PDF, XML, XLS, Text) and clicking on the Ok button to download.
7. The downloaded statement will be stored in your device storage, and you don't need to enter any password to view the statement.
Why to Download Vijaya Bank Account Statement Online
gives you the freedom to make a transaction from anywhere. You can access it from your home, office, or even when you are abroad. It is hard for senior citizens and pension holders to visit the branch regularly to print passbooks and complete the basic banking tasks such as fund transfer, etc. In this situation, Net banking comes in handy, and you need to activate your Vijaya bank internet banking once. After that, you will be able to perform bank-related activities from any device anywhere. Not only this, you can even
download your bank statement online in PDF or other format
or save them later for future references.
One of the best features I found about Vijaya internet banking is that you can monitor all your Vijaya bank accounts in one place. So in case if you have multiple Vijaya bank account in different branches, then you can save tons of time by doing your basic banking tasks through Vijaya bank net banking.
FAQs on How to download Vijaya Bank Account Statement
How Do I Download My Vijaya Bank Statement Online?
1- Login to your Net Banking and click on Accounts > Account Statement
2- Select The Account for which you want to get the statement.
3- Now, select the statement period and click the search button.
4- After that, you can view, print, or download your bank account statement
How Can I Check My Vijaya Bank Statement?
By following the above steps, you will get your bank statement online. No matter which bank you have, the process remains the same for all banks.
How Can I Buy The Vijaya Bank Passbook Online?
You can get a passbook by visiting your bank branch. However, 
V- ePassBook
 App allows you to check your account statement without login into your Vijaya bank net banking. You need to download the V-ePassBook app and follow the required procedure to log in to the app. Once you follow the steps, you will see your account statement directly from your smartphone.
How Can I Check My Balance In Vijaya Bank Online?
1- First of all, login to Vijaya Bank Internet Banking: https://www.vijayabankonline.in/NASApp/continue-login.html
2- After that, you will be redirected to the Internet banking dashboard, where you can check your Vijaya bank balance online quickly.
How Can I Know My Vijaya Bank User ID?
Open your physical passbook front page, and here you can see your customer ID. Enter this ID and log in to the net banking account.
Otherwise, you can also check your account customer ID by login into the Vijaya mPassbook application.
Conclusion
So it was the post about "How To Get Vijaya Bank Account Statement Online". You can view or download the statement by just logging in to your Vijaya bank net banking. Alternatively, you can also download the Vijaya ePassBook mobile application and register your account on it to view your passbook online anytime.
You can quickly check your detailed account statement by following the above statement. However, if you face any problem or difficulty while containing the bank statement, you can comment below along with your query, and we would love to help you as soon as possible.