HDFC RTGS/NEFT forms are available on the HDFC Bank website at v1.hdfcbank.com, or you can get them from your nearest HDFC Bank branch. In addition, the HDFC Bank RTGS/NEFT form can also be downloaded in PDF format using the link below.
An RTGS/NEFT transaction is an online money transfer service offered by banks to their customers to transfer cash between accounts.
HDFC RTGS Form allows you to transfer money above Rs 2 lakhs, whereas the HDFC NEFT Form is used to transfer an amount less than Rs 2 lakhs from your HDFC bank account. So if you are making a large amount of money transfer, you need to fill the RTGS form, and if you are making a small number of transactions, you need to fill the NEFT form to complete the transaction. This post will tell you how you can download the HDFC RTGS Form and HDFC NEFT From download to transfer money in India.
PDF Name
HDFC RTGS/NEFT Form PDF
No. of Pages
1
PDF Size
0.06 MB
Language
English
Category
Banking, HDFC
Source
v1.hdfcbank.com
Download Link
Available ✔
Downloads
26
HDFC Bank RTGS System and HDFC Bank NEFT System
The RTGS system stands for Real-Time Gross Settlement System(RTGS), and the NEFT system stands for National Electronic Fund Transfer System(NEFT). Both money transfer systems are very efficient, safe, easy to use, and reliable. For example, with the HDFC RTGS/NEFT system, you can transfer funds from your HDFC bank account to another HDFC account and the beneficiary's account in another bank all over India.
HDFC Bank RTGS Timing:
If you want to do HDFC RTGS in the branch, you can transfer money from Monday To Friday and Saturday(except 2nd and 4th) between 10 AM to 3:30 PM. But, first, you have to download the HDFC RTGS form in PDF format below, fill it, and go to the branch.
HDFC Bank NEFT Timing:
To do NEFT in HDFC Bank, You have to download and fill HDFC Bank NEFT for PDF, and Then you can transfer money from Monday To Friday and Saturday(except 2nd and 4th) between 10 AM to 4:30 PM in any HDFC bank branch.
Secondarily you can do NEFT in HDFC bank via online bank too; the timing to do Online NEFT in HDFC bank via net banking is 10 AM to 6 PM.
You might be interested – How To Close HDFC Bank Account
Documents Required for HDFC NEFT/RTGS Form
There aren't many documents required to do an NEFT/RTGS in HDFC bank. However, you have to download HDFC NEFT/RTGS Form PDF from our website, fill it, and go to the bank with the documents mentioned below. Please keep in mind that a PAN card is compulsory to do any transaction of more than 50,000 INR in an HDFC Bank Branch.
HDFC RTGS/NEFT Application Form PDF
Cheque leaf
Pan Card
And any other document that is valid as Identity Proof in India.
How To Fill the HDFC RTGS Form and HDFC NEFT Form?
Many sections in both HDFC RTGS/NEFT forms need to be filled correctly to transfer the amount successfully. Below are the steps that help you to quickly fill the HDFC NEFT Form PDF/RTGS form without facing any issues.
In the top left corner, fill your Branch Code/Name, Date, and Time.
Now tick on the desired payment system between NEFT and RTGS.
You will see there are two sections in the HDFC RTGS/NEFT form.
In the top section, enter the beneficiary details, and in the below section, enter the Remitter details.
You need to fill in Sender Account Details, Beneficiary Account Details, Beneficiary IFSC Code to complete the fund transfer.
The bank employee then fills the "Branch Use Only" Section with the transaction id, after completing the fund transfer and gives you the customer acknowledgment receipt.
Please fill the form carefully and submit this form to the nearest HDFC Bank branch along with the necessary documents. Here are two benefits of making use of the RTGS payment facility:
You will be able to send large sums of money to any bank account with the help of RTGS payment systems.
Apart from this, all the RTGS payments are real-time. Which means you do not need to wait for the payment to be processed.
You might be interested How to Find Cheque Numbers on SBI, HDFC, ICICI & Axis Cheque.
HDFC RTGS/NEFT Form – Online Apply Procedure
Here are the steps you need to take if you are making use of the online RTGS facility:
Make sure you have your user ID and password handy
Visit your bank's official website – https://v1.hdfcbank.com
Click on the Login button on the top.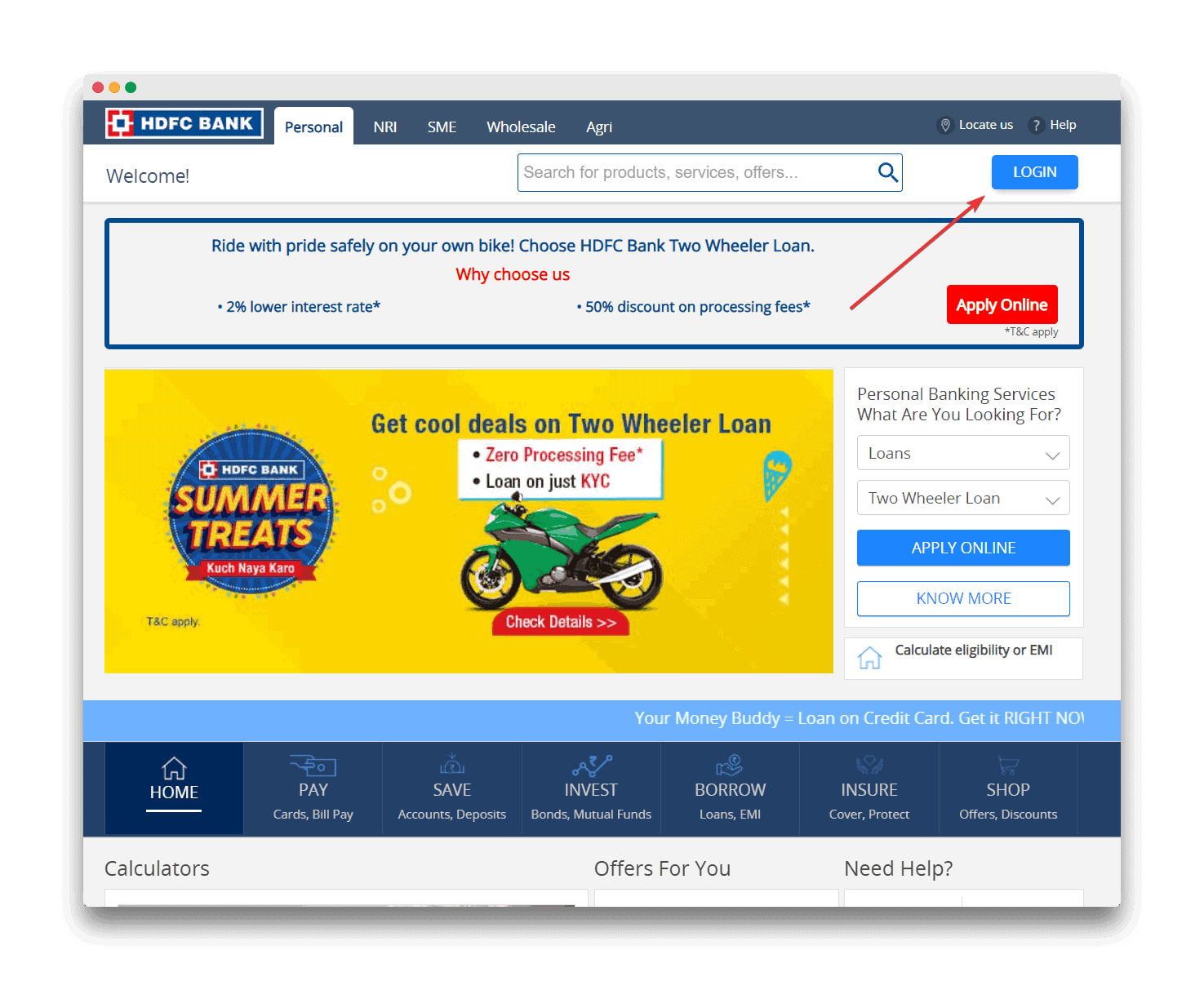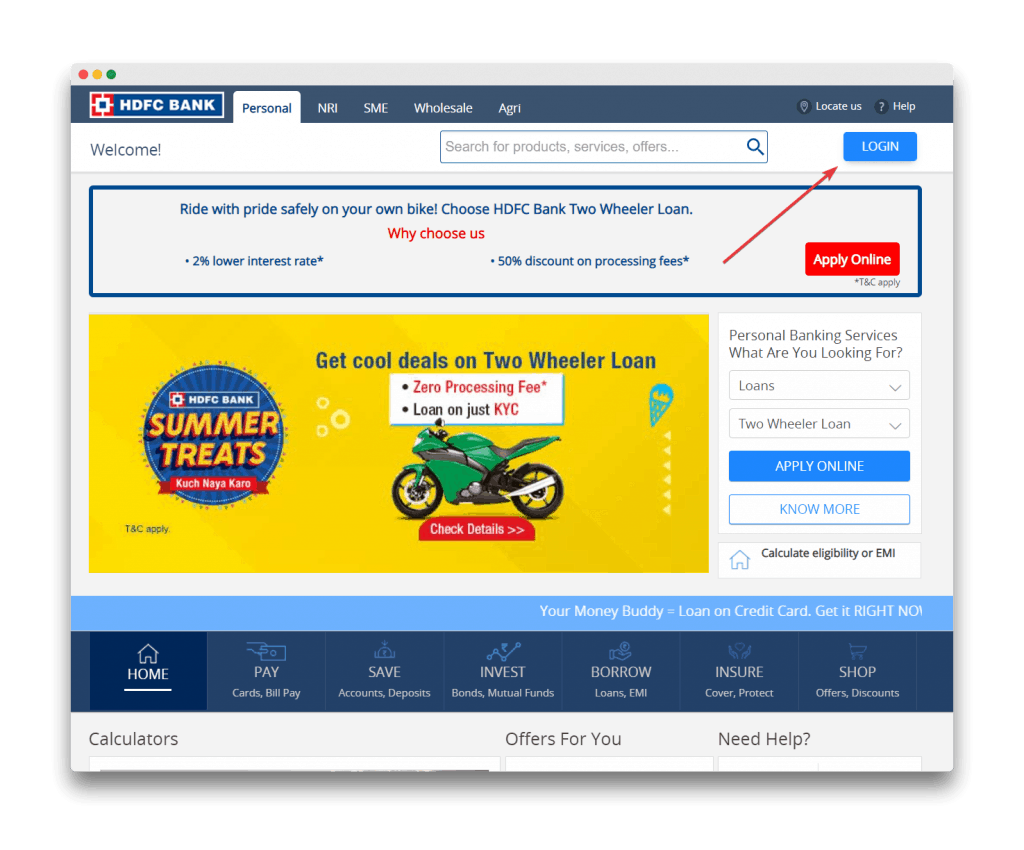 Then a pop up will appear, choose net banking and then click on login-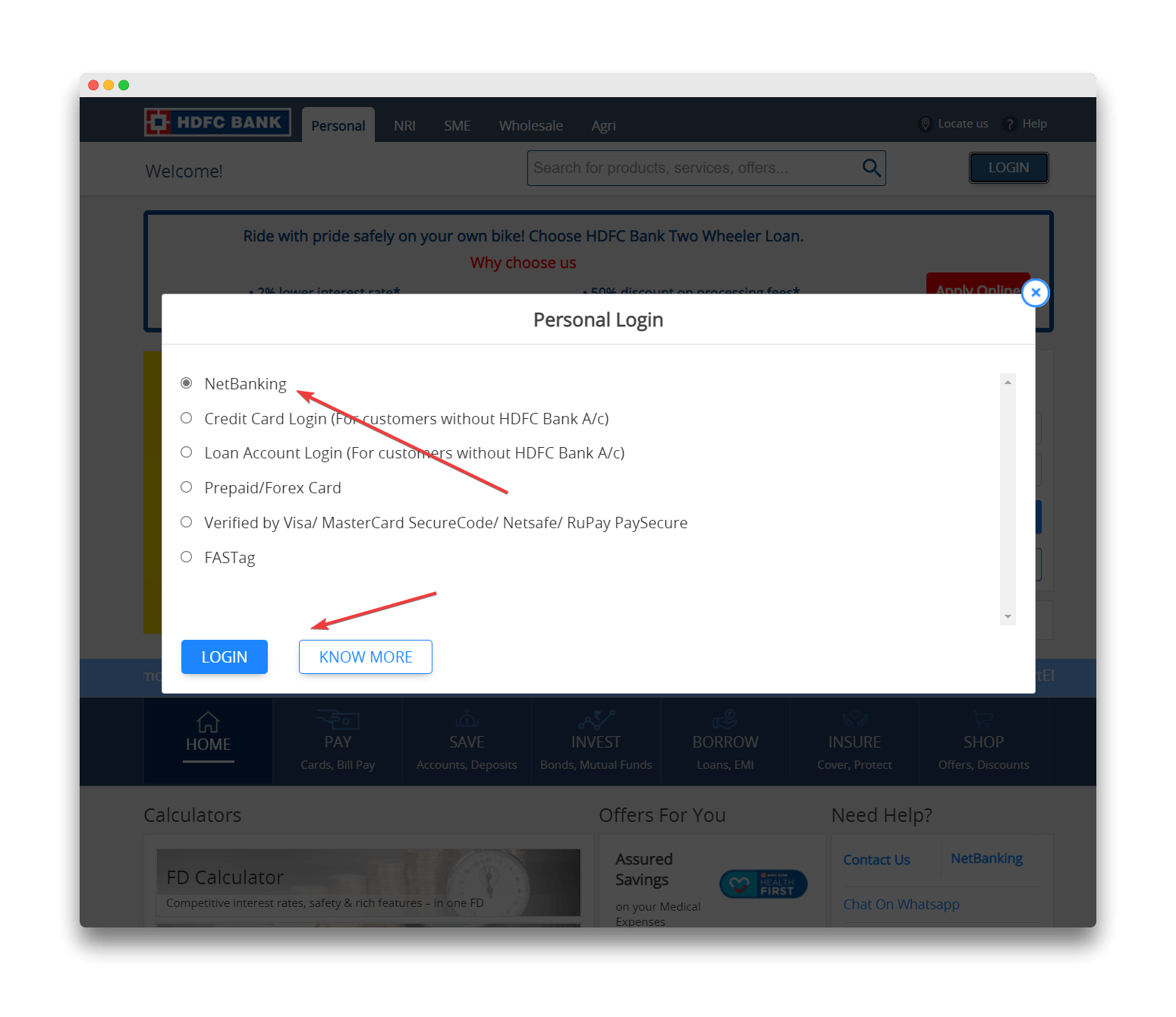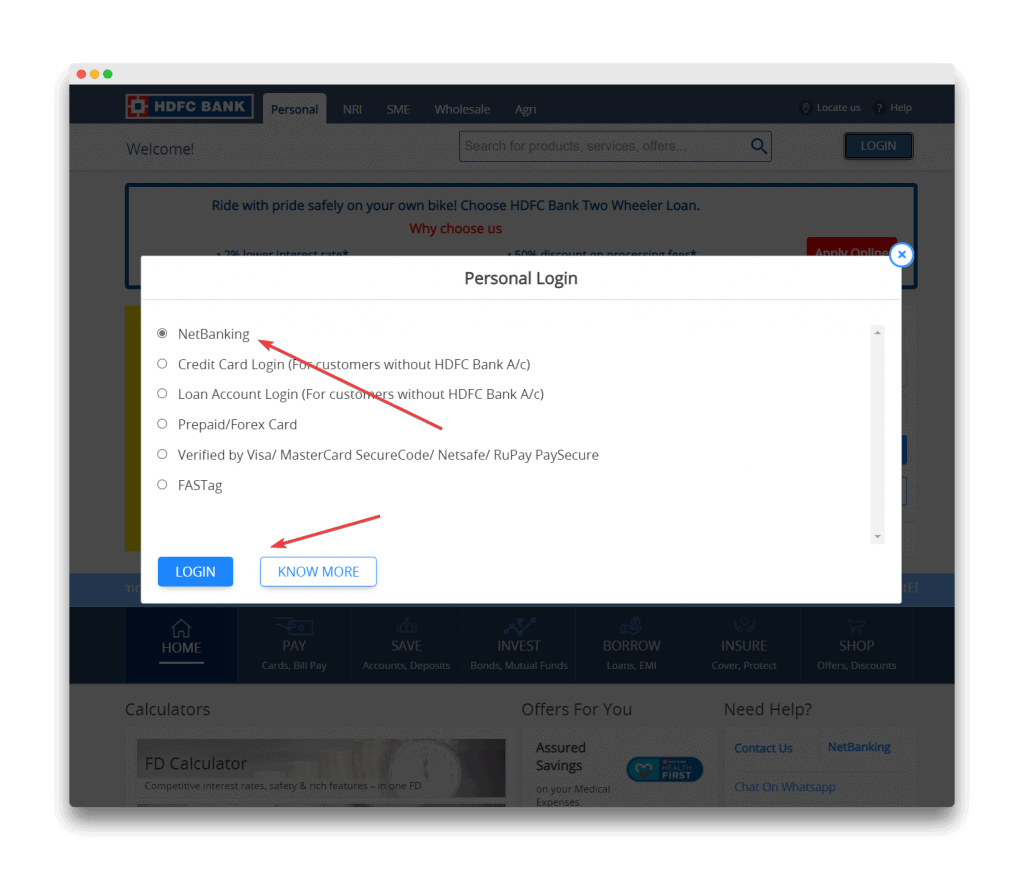 Once you log in, add the beneficiary details if you have not yet done so.
Once the beneficiary's information has been entered, you will need to select the RTGS option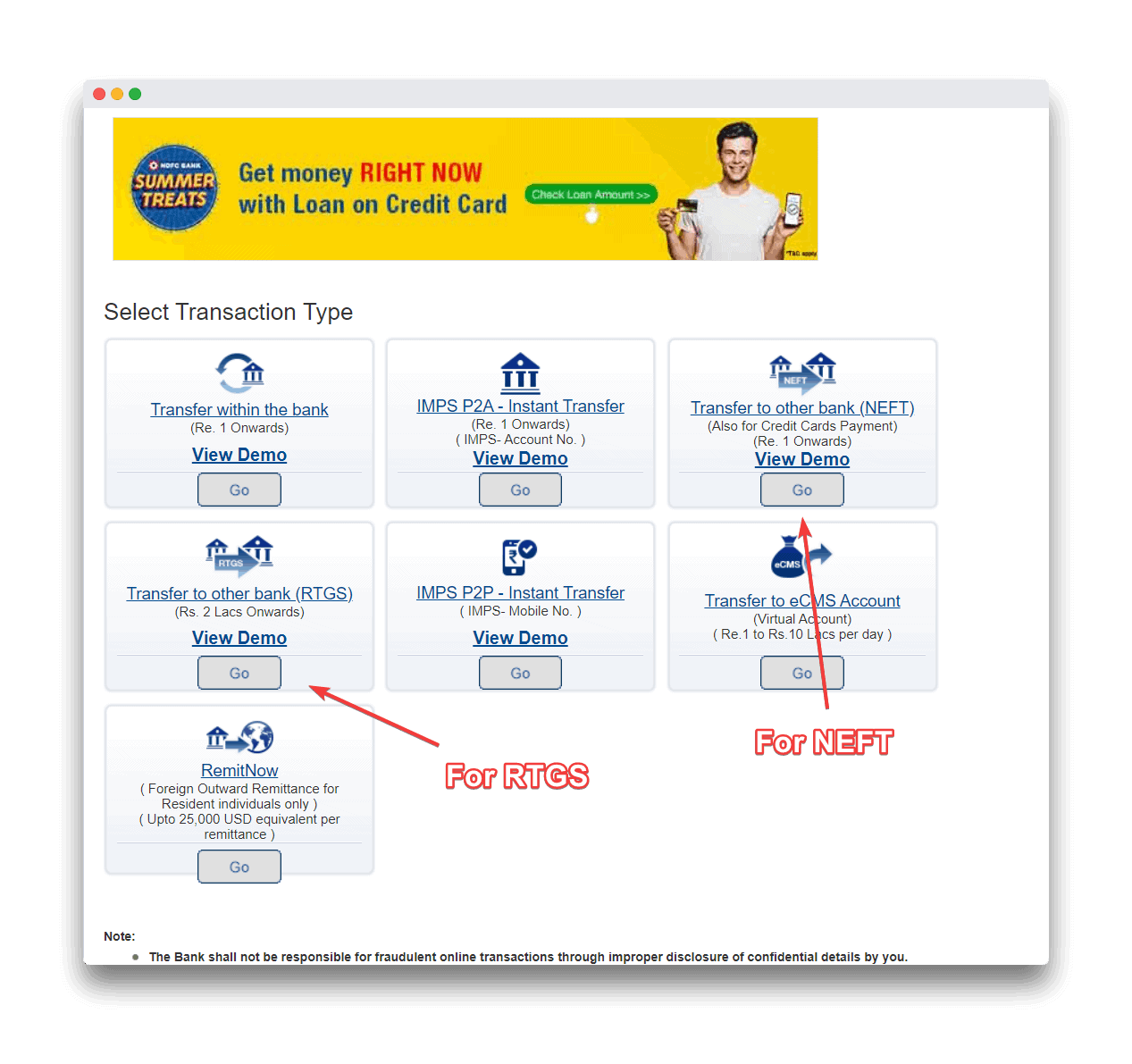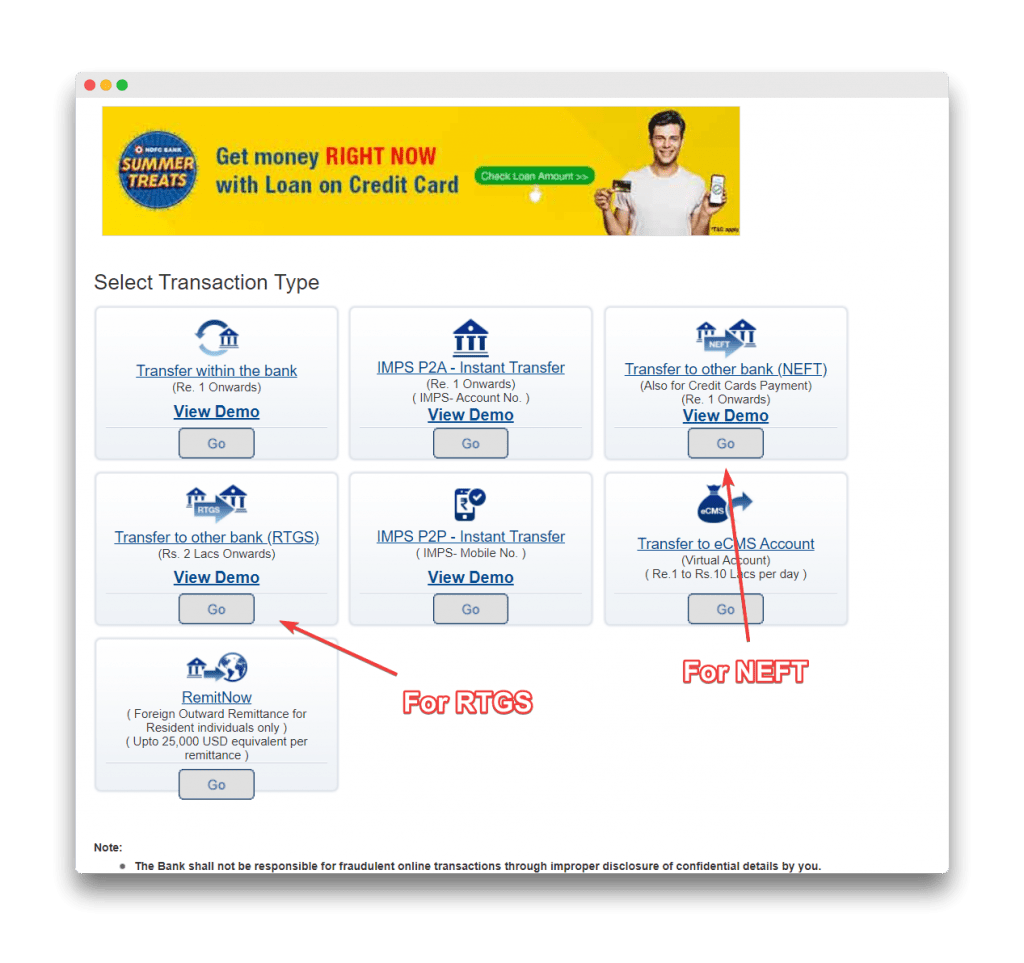 Make the transaction by entering the details of the beneficiary and the payment to be processed
The funds will be transferred instantly to the beneficiary once the application is submitted
You might like – Millennia Credit Card Review
Download HDFC Bank RTGS/NEFT Form PDF
Download HDFC RTGS Form/ NEFT Form
How to fill RTGS from HDFC?
NEFT/RTGS forms usually have two sections. Beneficiary details are in the top section, while remitter details are in the bottom section.

1)- Information about the Remitter: Name of the Account Holder, Account Number, Account Type, Amount, Cheque details, IFSC Code, Bank Branch Address
2) – Beneficiary information: Account number of the beneficiary where the transfer amount will be deposited, bank name of Beneficiary, IFSC code of Beneficiary Bank Account, amount, and any other details

There will be a "Branch Use Only" Section in which the bank will mention the transaction ID, etc. after the transaction is completed.
How can I download HDFC RTGS form?
Using the download link provided at the end of this article, you can download HDFC RTGS/NEFT Form PDF for free.
Can I do RTGS online in HDFC?
Yes you can do RTGS online by logging into HDFC bank net banking.
Conclusion
So this is all about HDFC RTGS/NEFT Form. By click on the above download button, you can download the HDFC RTGS/NEFT Form. Apart from this, if you face any problems while filling the form, then let us know in the comment section. We would love to help you as soon as possible.