We all have to deal with our personal information, from updating it to maintaining it. When it comes to our bank accounts, updating the addresses is one of the most important things we have to do. It is important to update the address in your sbi account so that you can receive your bank statements, deposit checks, and receive other important information. There are two ways that you can update your address, you can go to the bank in person, or you can go to your bank's website. if you are looking for steps to "sbi address change online", then we have written a guide on how to update your address in sbi online.
Banks send confidential parcels to your home location, such as pin to activate your SBI Debit Card , Credit Card, Important papers, etc., and if you changed your address or moved to another city, it might be hard for you to visit the old place to collect your documents. Banks give you the facility to change your address with a new one so that your important documents can be sent only to your actual address. If you have an account with the State Bank Of India, you may require changing the contact address currently saved in your bank records.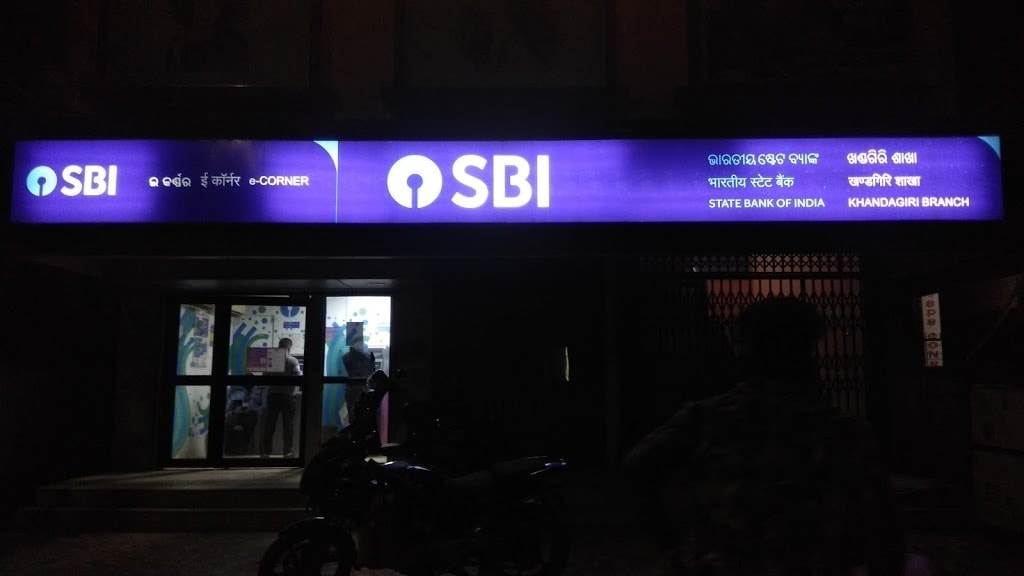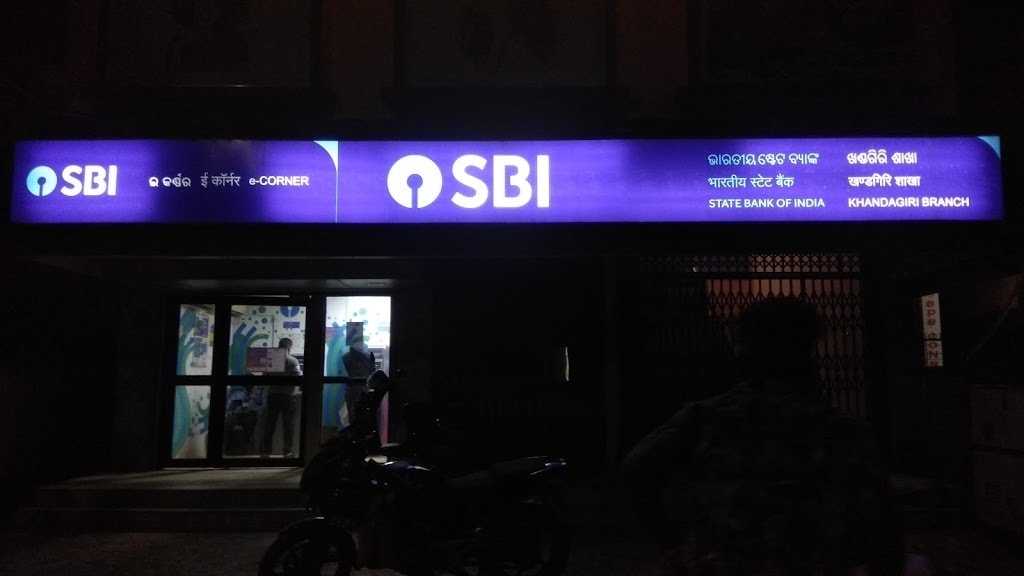 Documents Needed to Change Address in SBI Bank
To change your residential address in India's state bank account, you must provide valid KYC Documents and permanent residence address proof. All of the documents must be self-attested by the customer.
Here is the list of documents that can be used as current address proof for sbi address change online:
Aadhar Card.
Voter ID Card.
Passport.
Utility bills not more than two months old of any service provider (electricity, telephone, postpaid mobile phone, piped gas, water bill).
Job card issued by NREGA duly signed by an officer of the State Government.
Property or Municipal Tax Receipt.
Letter of allotment of accommodation from employer issued by State or central government.
How to Change Address In SBI Bank Account By Visiting The Banks Branch:
To change your address in the State bank of India, you have to visit your nearest SBI bank branch along with some required documents. Make sure to bring an Original & scanner Photocopy of the documents; sometimes, the bank executive might ask for the original document for verification.
You have to fill out an Address Change Request form provided by the bank. After filling them out, submit the form along with the mentioned documents.
Any ID proof like an Aadhar card, Voter Id card, or passport. (Aadhar card is the best option as ID proof).
Any Address residential address proof document mentioned above.
Address Change Request form.
Bank Passbook (It is not compulsory, but sometimes the bank executive asks for the bank passbook).
Now, fill the form with your account number, old address, and new address & sign the form with your signature present in the SBI account & make sure you don't forget to mention the date.
Now attach the photocopy of a document which mentions your new address and sign on it. Check the accepted documents listed in the above section. Submit the documents with original documents to the corresponding executive. The executive will verify all the documents and update your new address in the State bank of India Account.
After a few minutes, you will get an SMS over your registered mobile number mentioning, "your address is changed as you requested."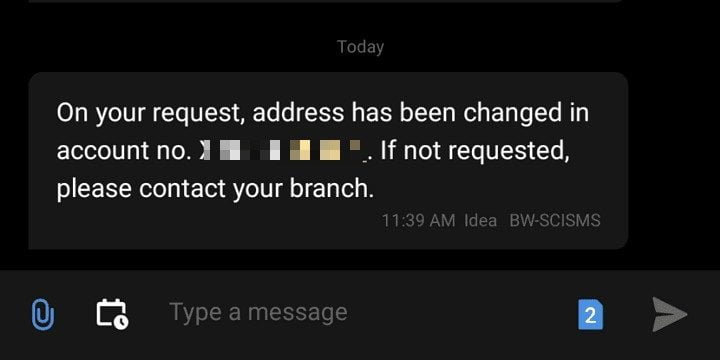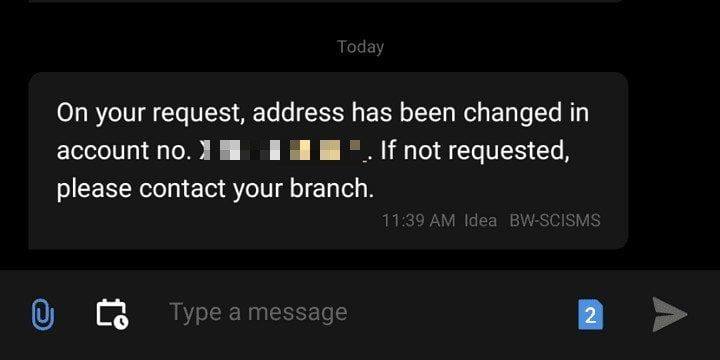 How to Change Address In SBI Bank By Email:
You have to send an e-mail to the SBI Bank Home branch related to the address change to addressproof@sbicard.com.
First, mention your full name, registered mobile number, and registered email. After that, write your issue in the email.
After writing the email, attach the self-attested photocopy of ID proof, current Address proof, and bank passbook.
Now send the email to the bank. After 1 or 2 working days, your address will be changed.
How to Change Address In SBI Bank By Letter:
You can also write a letter to the SBI Bank Home branch manager related to the address change.
Here is what the body of the letter looks like.
Dear Mr. /Ms___________ (name of the concerned person), I want to inform you that I have shifted my house address from _____________(give previous address) to__________(give current address). Please note the new address and change it accordingly in your office records.
After writing the letter, attach the self-attested photocopy of ID proof, current Address proof, and bank passbook.
Now post the letter, and the bank will change your residential address after verifying your details.
Note: all of the photocopies should be self-attested.
SBI Address Change Form PDF Download
| | |
| --- | --- |
| File Name | SBI Bank Address Change Form |
| File Type | PDF |
| No. of Pages | 1 |
| Size | 0.16 MB |
| Beneficiary | Bank Customer |
| Language | English |
| Official Site | onlinesbi.com |
| Address Change Form Download Link | |
The State Bank of India has made several changes in the form of an application for updating the address of a customer in SBI. SBI Address Change Form is available in PDF format that can be downloaded from the official website of the bank. The new SBI bank address change form is easy to fill out and can be submitted at the nearest branch of the bank.
How to check the new address is updated in the SBI account
You can check your new updated address through SBI internet banking –
Log in to your account using an internet banking user id and password.
Go to the account statement and select the account number.
Now select the statement period and click on proceed.
You can see your account details with the newly updated Address on the next screen.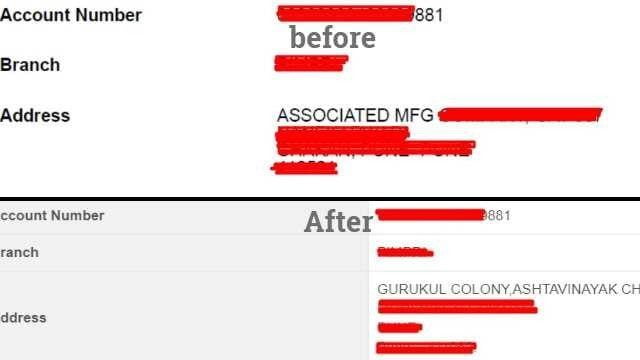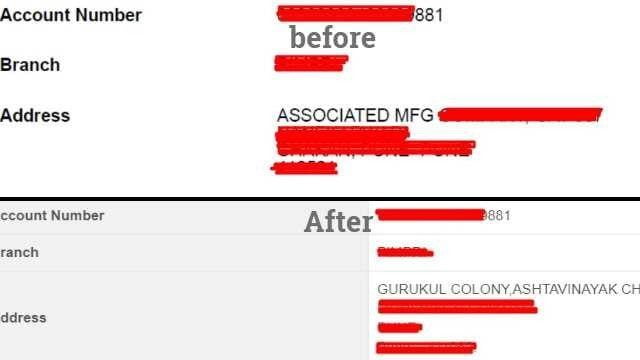 Frequently Asked Questions
How to Change Address in SBI Account Online Without Visiting the Bank?
There is a lot of controversy surrounding changing the address on your SBI account online. Many websites claim that you can change your SBI bank address through Netbanking, but according to my experience, changing your residential address is not possible. For that reason, we suggest visiting the bank in person to address changes in SBI accounts.
In SBI, how do I change the address in my bank passbook?
To change your address in your bank passbook, you need to write to the Branch Manager for a change of address. You will need to attach self-attested photocopies of the KYC documents as well.
Can I change My SBI Bank Address via Email?
Yes, sbi address change via email is possible. You can email the required documents from your registered email id and attach a copy of self-attested KYC documents to the SBI contact email.
Can I request to change my address via Letter?
You must write to the SBI home branch and self-attested documents containing your current address to change your current address. After verification, your address in SBI Account will be changed.
Conclusion
This is the article on how to change the residential address in SBI Bank. We explained the process step by step on How To Change Address In SBI Bank and mentioned some important questions that other people ask. However, if you have any doubts about anything, ask in the comment section; we would love to answer them.