We live in a very dynamic environment. Our surroundings are changing extremely fast, and our needs have increased daily. People are getting increasingly busy and want services to be delivered to them quicker than usual. The same applies to bank-related work, we want to know our account balance within seconds, or maybe we want our loan sanctioned fast than expected. For all these activities we just discussed, earlier used to be completed when one used to go to the nearest bank branch or ATM physically. In today's article, we will learn about how one can check their bank account balance with Punjab Gramin Bank.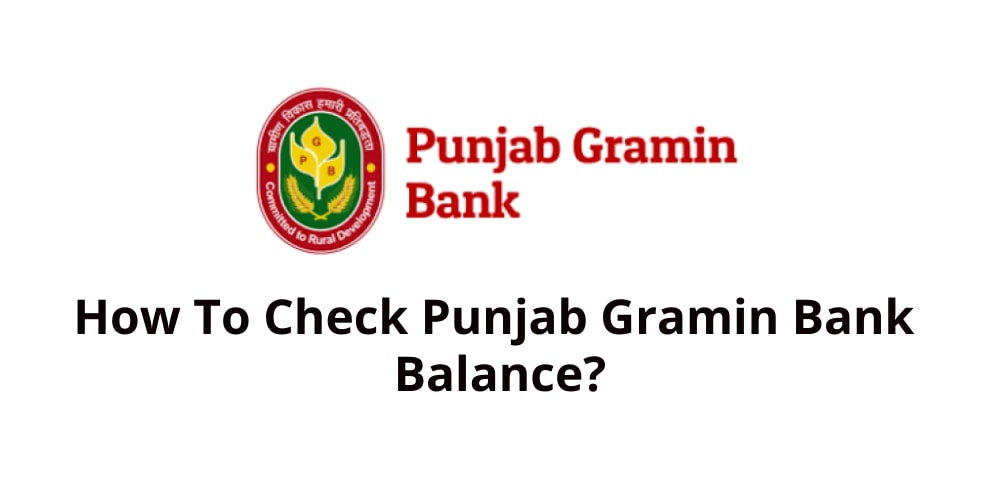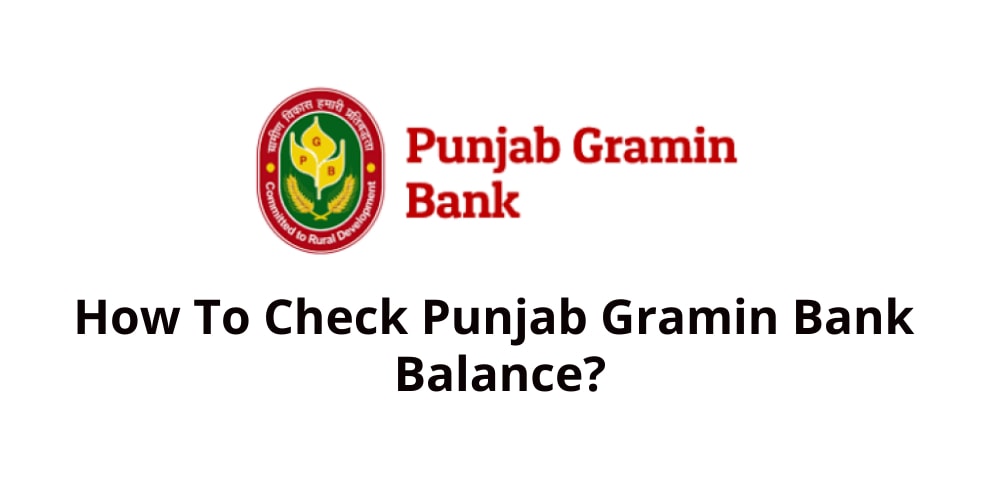 A little about Punjab Gramin Bank
The Punjab Gramin Bank was established in 1975 in Kapurthala in Punjab. The Bank was formed due to the amalgamation of three erstwhile RRBs, Kapurthala Firozpur Kshetria Gramin Bank, -Gurdaspur Amritsar Kshetria Gramin Vikas Bank, and Shivalik Kshetria Gramin Bank. The Bank has more than 250 branches across 13 districts of Punjab. The Bank is sponsored by the erstwhile Punjab National Bank, more popular as PNB. Punjab Gramin Bank was merged with Malwa Gramin Bank and Sutlej Gramin Bank in 2018. The Bank has clocked business worth 15000 crores and has more than 18.5 lakh active customers, using its services.
The various banking products available at the Bank are as follows,
Atal Pension Yojna (APY)
Kiosk Banking
Pradhan Mantri Jan Dhan Yojna (PMJDY), and more.
Along with these, the PGB also provides its customers with facilities such as toll-free numbers, SMS Banking, loans, e-services, etc.
How to check the balance in the account with Punjab National Gramin Bank?
The following are the ways in which one can check their account balance with the Punjab Gramin Bank,
How To Check Punjab National Gramin Bank balance via missed call?
The customers at Punjab Gramin Bank have this facility where they can give a missed call on a toll-free number and get their account details within a few minutes. The number that can be dialed is 18001807777. Let it ring a few times and then cut or disconnect the call and post that the user will receive an SMS alert from the Bank, which contains information on their account balance, mini statement, and other relevant details.
Please note that your mobile number must be registered with your bank account to check your balance. If not, register it so you can quickly check your bank balance from the comfort of your home. This isn't a big task to accomplish. All that one has to do is visit their nearest Punjab Gramin Bank branch and fill in an application form.
How To Check Punjab National Gramin Bank Balance via SMS?
Like any other bank in the country, Punjab Gramin (PGB) also offers its customers SMS Banking services.
To find the account balance, the customer must send an SMS in BAL<Account number> from the Bank registered number to pgb balance check number18001807777.
To get a mini account statement, the customer has to send an SMS in the format MSTMT<Account Number>to the Bank registered number 18001807777/01202303090.
How To Check Punjab National Gramin Bank balance through Mobile App?
The PGB Bank also provides its customers with the facility of mobile app banking, where they can obtain essential banking services through their mobile phones. The customer will have to download the PGB mBanking app from the Google Play Store or the Apple App Store and then register to avail of this facility.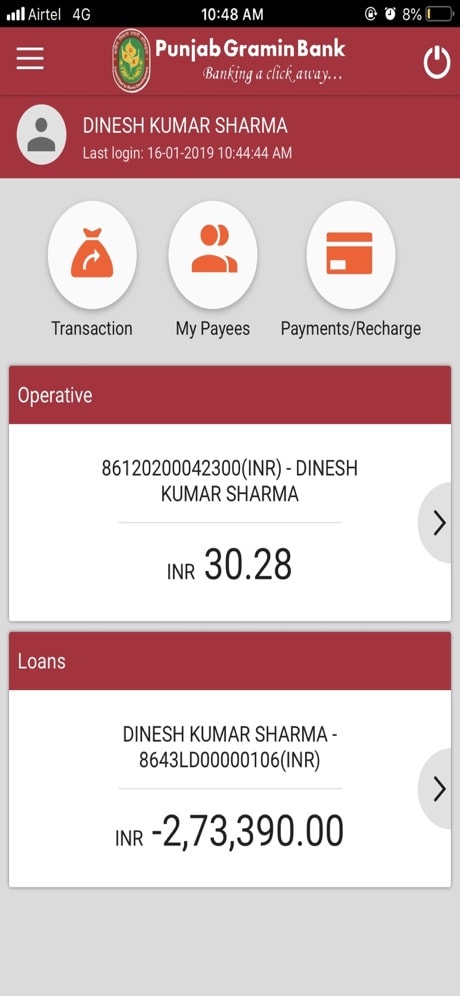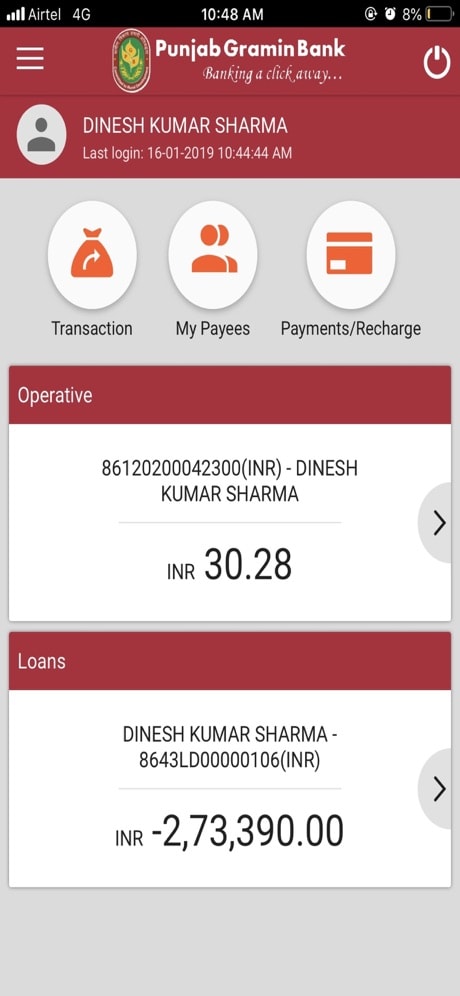 How To Check Punjab National Gramin Bank balance through ATM kiosk?
Customers can also check their account balance by visiting the nearest Punjab Gramin Bank ATM. He must insert the card, type in his PIN and then select check balance.
How To Check Punjab National Gramin Bank balance through passbook?
One can also check the balance in their account by updating their passbook. The customer has to visit his nearest PGB bank branch to update their passbook. The drawback of this method is that it is only possible during banking hours in the day.
How To Check Punjab National Gramin Bank balance through UPI apps?
One can also check their account balance through the various UPI apps installed on their phone like BHIM, PayTM, Google Pay, and so on.
For example, let us learn how to check our account balance on the Google Pay app.
Open the app, scroll to the bottom, and tap on the check account balance. Enter your 6-digit UPI PIN, and your account balance will be shown to you.
How to get help Punjab National Gramin Bank balance check?
In case of any issues, feel free to call their toll-free number at 1800-180-7777.
You can also drop an email to helpdesk@pgb.co.in.
You can also register a complaint on their website pgb.org.in.
Conclusion:
I hope you've got an idea of how to check your account balance with the Punjab Gramin Bank. It is advised that customers must be cautious while accessing banking services online due to the rise of online scams. If you encounter any suspicious activity with your bank account, bring it to the notice of the bank officials immediately.