Having the least number of bank accounts is beneficial, while having too many bank accounts might be problematic because you must meet the minimum balance criteria for each of them. As a result, it is prudent to close bank accounts no longer actively utilized. If you are one of those who have an undesired extra bank account, you should close it. This article will explain to you How to close Indian Bank Account Online.
| | |
| --- | --- |
| Article | Indian Bank Account Closing Process |
| Bank | Indian Bank |
| Beneficiary | Indian Bank Customers |
| Language | English |
Here are a few actions you may take to close your bank account. But, before you do so, remember to delink your bank account from any payment platforms or service applications such as Paytm, Uber, Zomato, and so on.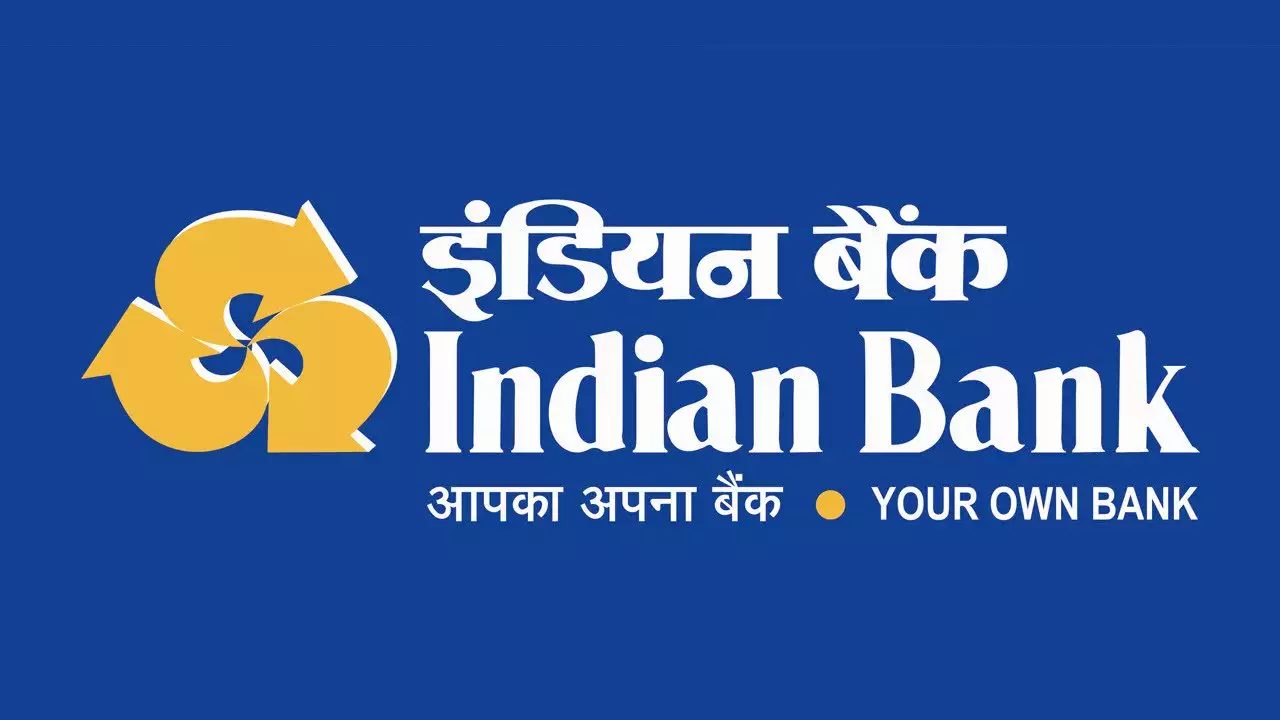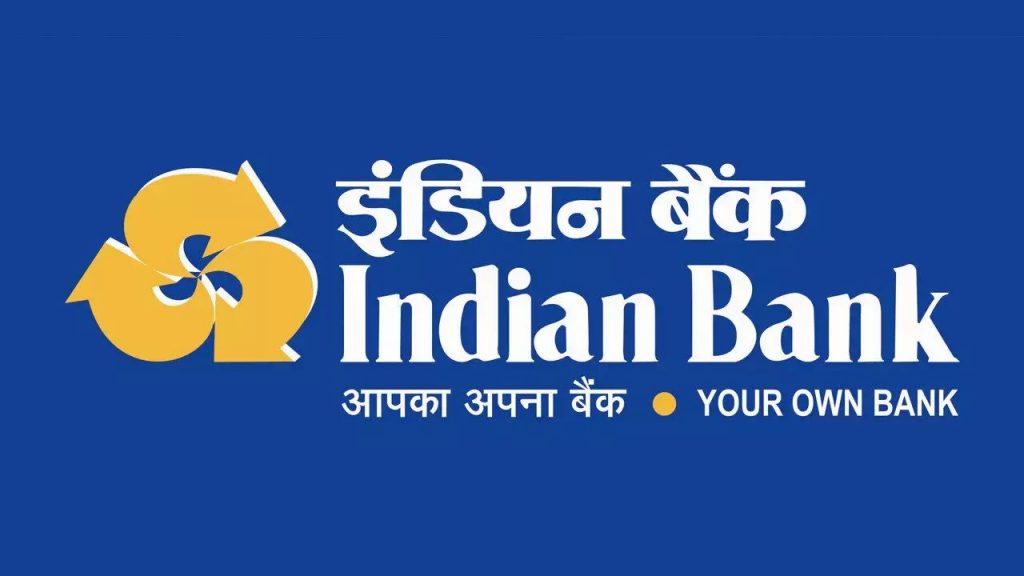 Important: Your bank account cannot be closed online. You must visit your Indian bank home branch where the account has been opened and request to close your account.
How to close Indian Bank Account Online?
You can close your Indian bank account, saving and current account using the steps below. If you are interested to know the procedure, follow the steps given below: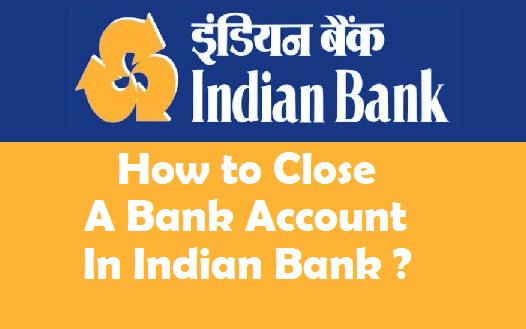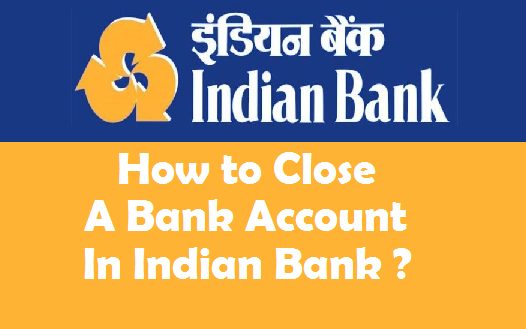 To close Indian bank account, a customer-first get the account closure form. Then, get the account closure form online from the Indian Bank website, or manually get it from the nearby Indian bank branch.
Fill in the details requested in the account closure form correctly. These details may include name, date of birth, account number, Address, a reason to close bank account, etc. Last, enter the date and put your signature on the form. If you have any joint account holders, they also need to sign this form.
This account closure form will get submitted to the home branch of the Indian bank. Along with this account closure form, do not forget to submit your KYC documents like your PAN card or Aadhaar card. The KYC document will serve as your identity proof and address proof. And these documents also have to be self-attested.
When submitting the account closing form and KYC documents to the bank, the customer should also submit balance cheque leaves, debit card, and the passbook.
It is also essential to withdraw the balance from your savings or current account before closing the bank account. After you submit the account closure form or the application to close Indian bank account, the bank will verify the documents and ask you to withdraw the remaining sum from the respective bank account. You can either get retirement in cash, write a cheque/DD, or transfer the funds to another account.
How to Close Current Account in Indian Bank
The process of closing a current account with an Indian bank is not complicated. it is almost similar to closing a savings account in an Indian Bank. You need to follow these simple steps to close your Indian Bank Current Account.
Fill out the Bank's account closure form
You must first fill out an Indian Bank Account Closure Form in order to close your Indian bank account. On the bank's website, you can download it, or you can visit your branch, get the account closure form and fill it out properly. You must then sign it and submit it to the branch manager/officer-in-charge. Joint holders of your account must sign the account closure form if there is/are any.
Attach KYC documents
Account-holders must attach a copy of KYC documents, such as a copy of their PAN, which serves as identity proof and proof of address, to the account closure form. Account-holders may also be asked to self-attest these documents.
Return the balance cheques and the passbook
You must surrender your balance cheques, if any, as well as your Passbook. All of these items must be surrendered in order for your account closure application to be processed.
Withdraw the balance from your bank account
You will be asked to withdraw the balance amount in your account when the banker verifies the documents you have submitted. The bank can either issue you a check or DD in your favour, or you can transfer the amount to another account.
If you follow the above steps, you will be able to close your bank account without any hassles. After your account is closed, banks usually send an email or SMS to your registered email id and mobile phone.
Indian Bank Account Closing Form PDF
If you are looking for an Indian bank account closure form pdf download, you are here in the right place. We have attached the Indian Bank account closing form in PDF format below. You can click the download button to download the Indian Bank Account Closing Form in PDF format.
The Minimum Amount in Indian Bank Account
Below are the details for the minimum balance in an Indian bank account.
| | |
| --- | --- |
| Category | Amount |
| The amount for non-cheque operation | Rs.250/- |
| Cheque operation | Rs.500/- |
Pensioners and bonafide students may have a lesser minimum balance.
Indian Bank Account Closing Letter
Use the below give an application format to close your Indian Bank Account. Ensure the details entered in the application are accurate; this format can be used to close bank accounts from any bank.
To,
The Branch Manager
Branch Name
Address of the Branch

Subject: Application to close Indian bank account.

Dear Sir/Madam,

My savings account / current account no is XXXXXXXXX. Currently, I am not able to continue/use this bank account anymore. Therefore, I request you to close the account and credit the amount by cash or via DD.

Thanking you,
[Name]
[Signature]
[Address]
Close Indian Bank Account Via Customer Care Number
This process requires you to call the bank and tell them of your intent to close an Indian bank account. The bank's customer service helpline number is 1800 4250 0000. Then, request the customer support agent for account closure, they will escalate, and you will get notified with details. Remember that you must have zero balance in your bank account for this possibility.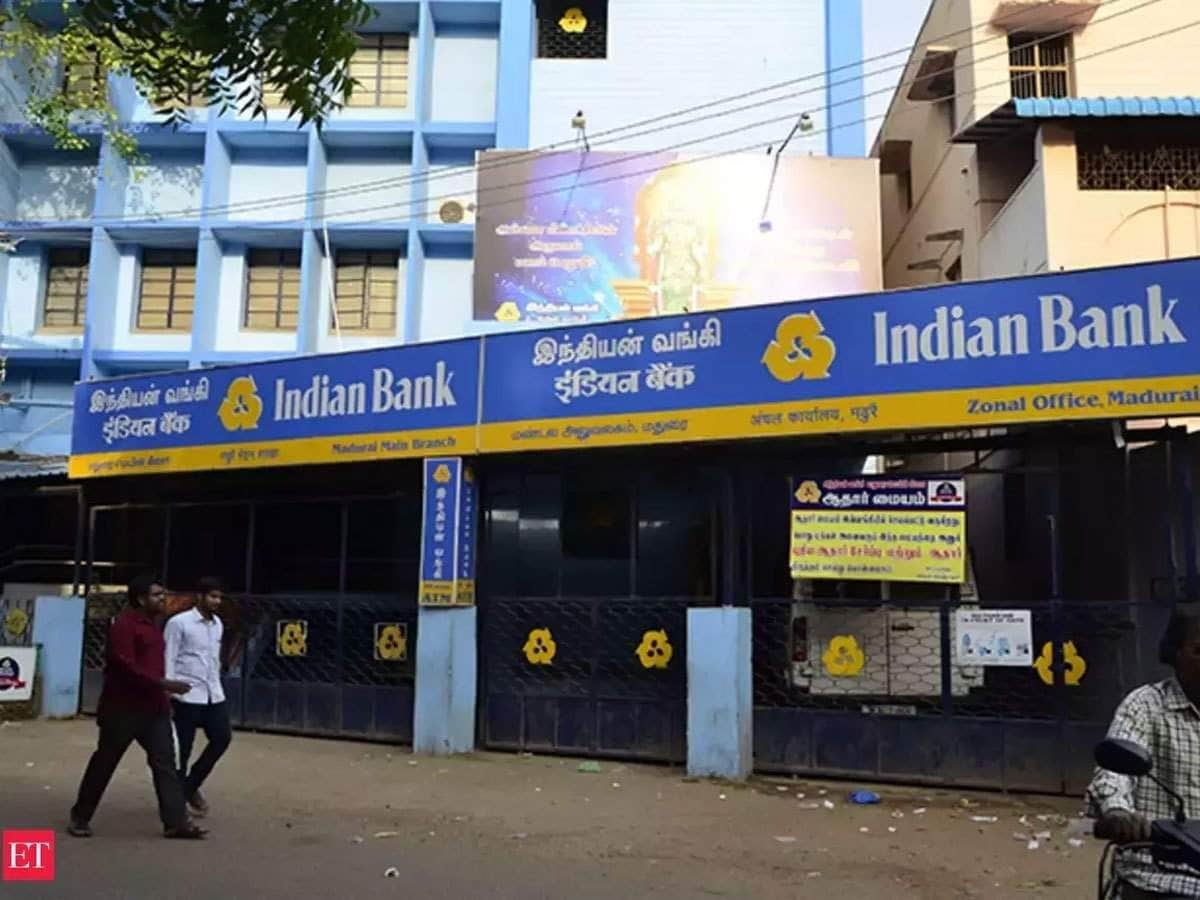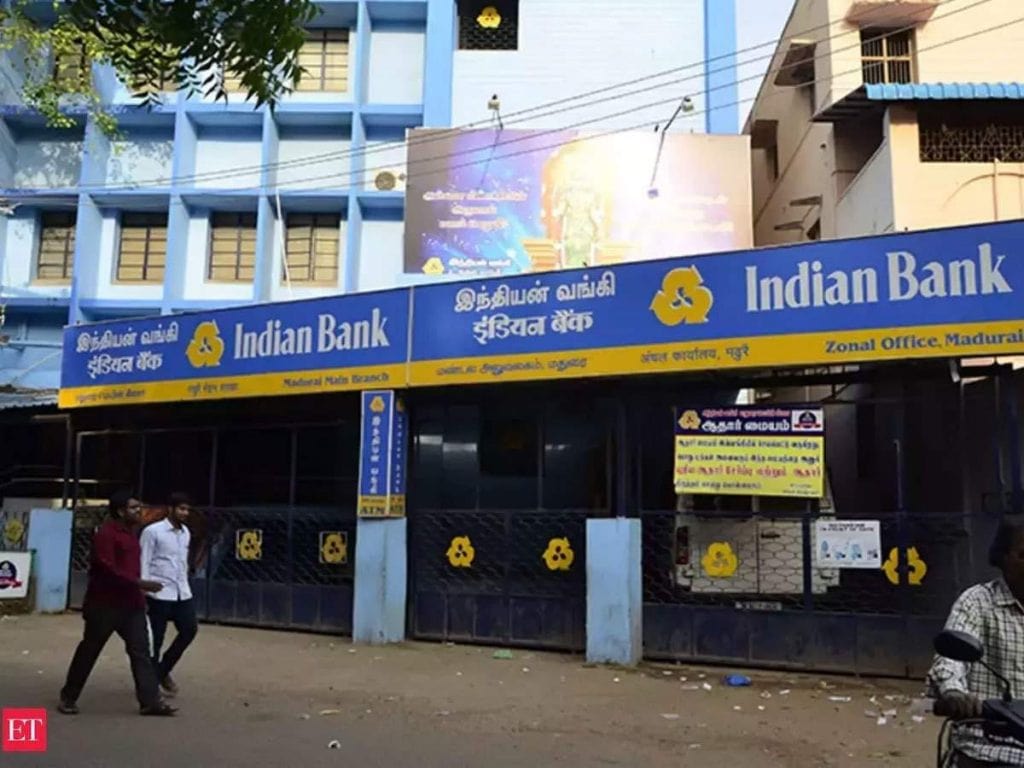 Get more details related to Indian Bank Account. Click here
Indian Bank Helpline
In case of any Indian Bank related query or help, you can directly connect with the Indian bank National Toll-Free Number 1800 4250 0000
Indian Bank Account Closure Charges
Indian Bank charges no fees for accounts closed within 14 days of opening, regardless of the reason. There is, however, a charge of Rs 500 + GST if an Indian Bank Account is closed between 15 days and one year.
| Period | Fees |
| --- | --- |
| Within 14 Days of Opening India Bank Account | No Charges |
| After 14 Days up to 1 Year | Rs 500+GST |
Conclusion
Keep these things in mind, and don't allow unused bank accounts to sit dormant since there's no use in overburdening yourself with information and statements from too many banks. Close bank accounts that are no longer useful to your financial life. So, this was all about how to close an Indian bank account online; if you have any more issues, you can shoot them in the comment section, and we will be glad to respond.
FAQs
What are the charges for closing a bank account in an Indian bank?
Note that banks often charge account closing fees ranging from Rs 500 to Rs 1,000 if a current account is closed after 14 days. However, remember that the Reserve Bank of India (RBI) has no explicit rules on closure costs.
How to close an Indian bank account?
To close an Indian bank account, the first step is to complete an Account Closure Form. You may download it from the bank's website, or you can go to your branch to receive the account closure form. Next, you have to fill it out correctly. Now sign it and submit it to the Indian Bank branch manager.
Can I close an Indian bank account online?
There is no possible way to close Indian bank account online. If you want to close your bank account, you need to visit the nearby Indian bank branch and collect the account closure form. You can follow the process we have mentioned above or inquire in the bank about the account closing process, and they will guide you for the rest.
How much money can get withdrawn from an Indian bank when closing an account?
The amount of money you can withdraw while closing your account is Rs. 25,000. Cash transactions at POS (Point of Sale) are likewise restricted to a daily maximum of Rs. 25,000.
How long does it take to close the Indian Bank account?
Closing an Indian Bank account is a simple process, but it might take longer if you aren't prepared. Depending on various circumstances, the procedure can take a day, a week, or even a few months. However, closing a bank account may usually be completed in one or two days.