Lien Amount SBI: What Does it Meaning & How to Clear Lien Amount?
If you see a mark of lien amount in your State Bank of India account or any other bank's account, then you must know what that lien mark means. Every person should be aware of such important and common terms used by banks. And if you don't know what lien means in banking, then we help you a bit here to understand what this lien amount and lien amount mark mean in your bank account.
What is Lien Amount or Lien Balance Meaning?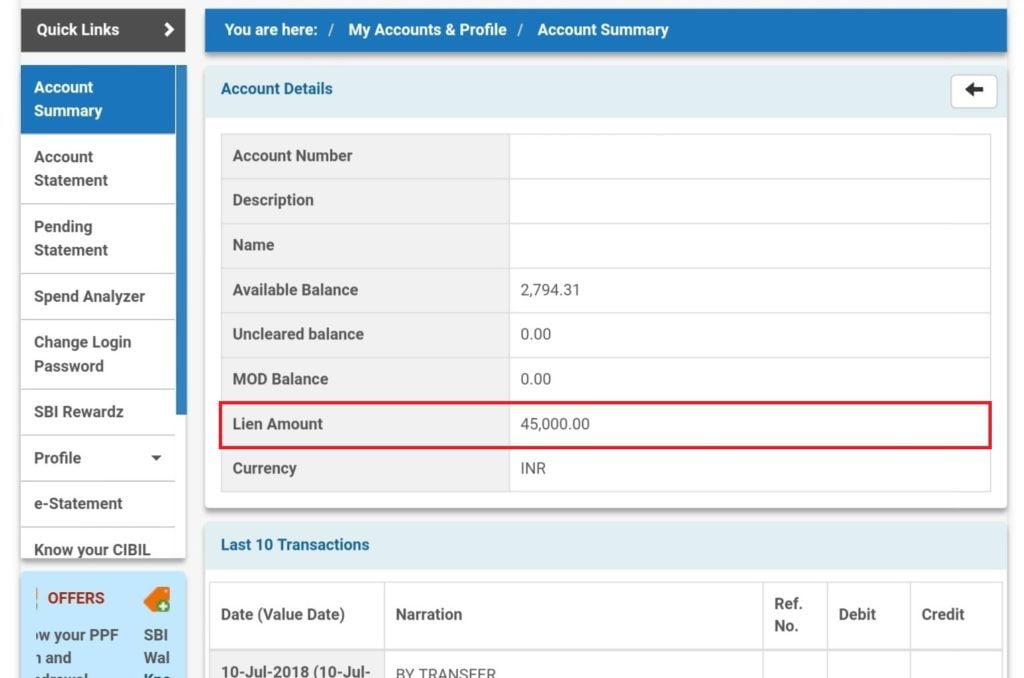 Lien is a type of lock, or you can say the word "Lien" stands for a lock that has been put on your account by the bank. When you talk about lien amount, then you must know what lien amount means? Lien amount is a particular limit that is decided and locked by the bank authorities for a limited period. When the bank froze the amount in your account, you will not be able to do any transaction like withdraw it or use it anywhere until the lock is not removed from your account by the bank. The bank has full rights and authority to lock the account's entire balance and make it a lien amount.
Reasons why bank puts a lock on accounts
There could be thousands of reasons a bank would lock a customer's account by making it a lien account and the lien amount. Some important reasons are:
Each and every bank has some terms and conditions regarding maintaining minimum balance in the account. If the account holder failed to do so, then he could get charged a decent amount as penalty charges for the non-maintenance. Bank automatically deduct these charges and when the amount is not sufficient in the account then bank puts lien on the account.
When the account user is not able to pay the EMI or loan repayment on time then bank can place a lien on their account equivalent to the EMI or loan amount.
If bank found any issues with Cheques or Drafts then bank may put a lien on the account.
If banks finds any type of suspicious activity on the bank account then they can freeze your account and can put a lien on the account.
In case, if you failed to pay taxes then the bank may put a lien on your account.
If you deposited a FD as security for a loan then after that that you will be unable to withdraw any amount from the FD as the bank will be putting a lock or marking that FD amount as a lien amount.
Credit card dues can be a reason for lien amount in SBI
How to remove lien amount in SBI Online?
Here we are going to tell you how one can clear the lien amount in SBI? When your account and the amount in it are declared or marked as lien account and lien amount, you cannot do anything using that amount and account. Unless you settle all your bank dues, that bank is not going to normalize your account again. Until then, you will not be able to do any transaction like withdrawing the amount or issuing cheques; if you do, it will get bounced.
Once you pay all the dues at the SBI branch, the bank will remove the lien mark from your amount or account. Most likely, to get rid of this issue, you need to visit the branch and ask about the whole procedure. That will be a good idea to do it with ease.
You can also get help from the bank's customer care helpline by calling them and enquiring about the issue. They will help you for sure, but always remember that you cannot remove the lien amount mark from your amount without settling the due payments of your account.
How one can get back the lien amount in SBI?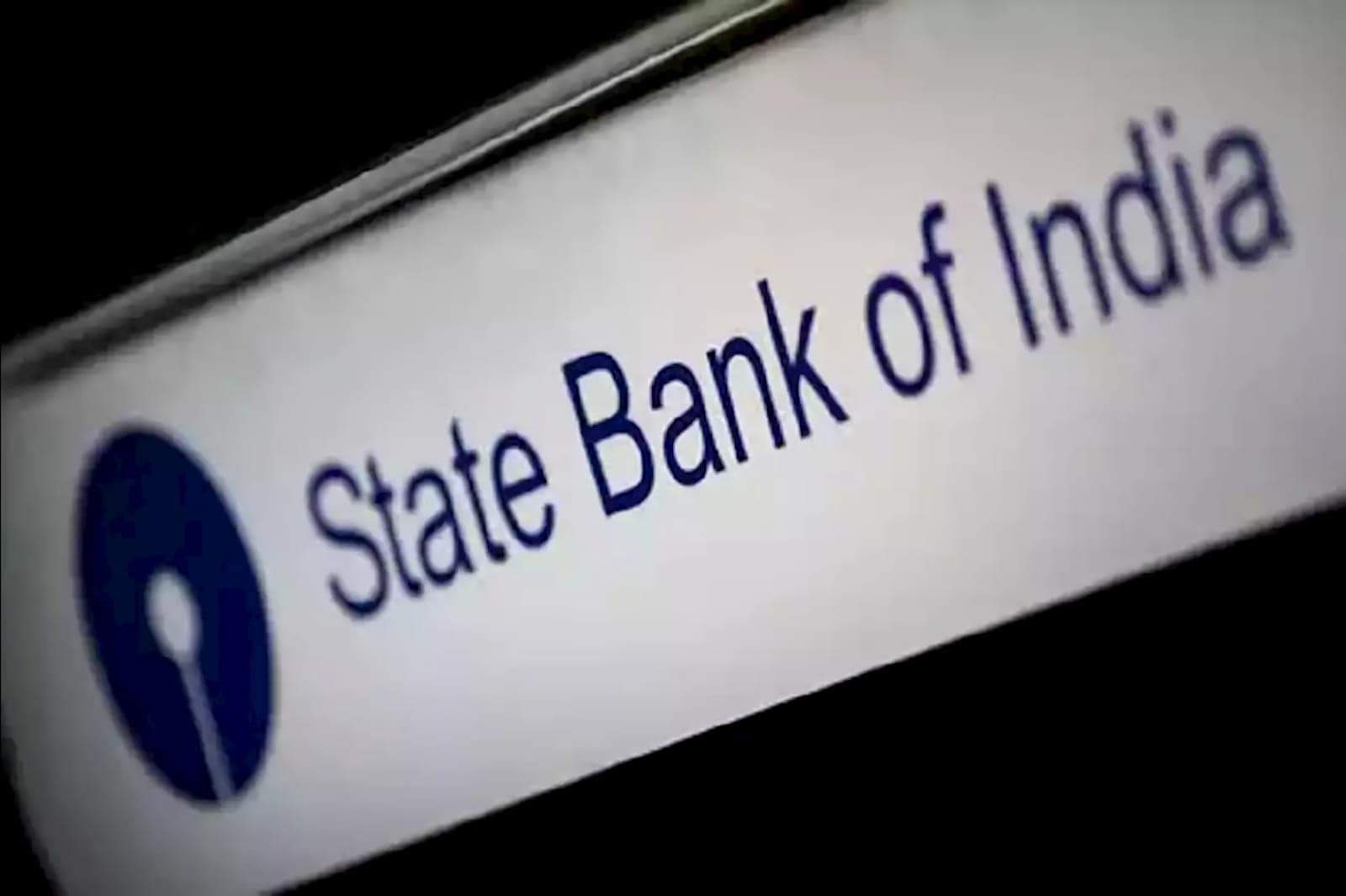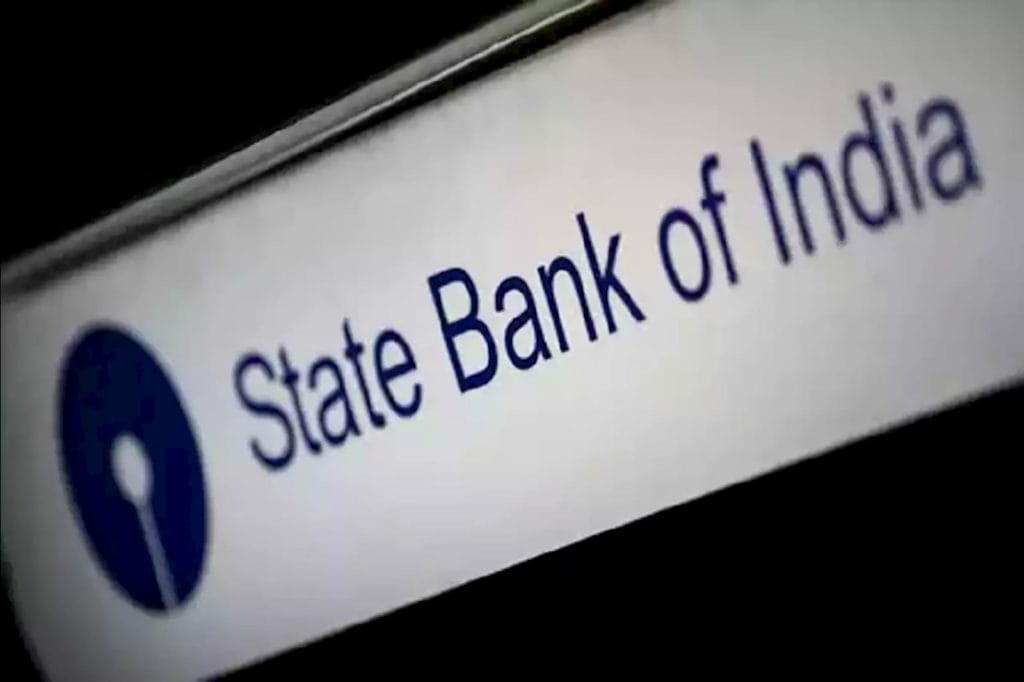 If the bank's lien amount mark on your account is put by the bank due to any system error or any minor mistake, you can visit the bank's branch and ask them to solve the issue and query about the issue. The bank will be happy to help you as soon as possible, and the bank will remove the issues and remove the lien amount mark from your account.
It is not suitable for any customer or bank account holder at SBI or any other bank to mark their account as a lien amount because it will disrupt the transaction from that particular account. And suppose you fail to pay the penalty amount from that particular amount. In that case, it will be automatically deducted from another of your account from the same bank if you have another. And that is going to help in money drainage.
Suppose you are thinking of or going to deposit the money in your account as a security deposit against any fixed deposits from the same account. In that case, you should ensure that the bank has not marked your account or amount as a lien account or amount. And as you already know, the bank holds all the rights and authority to mark any account and any amount as a lien amount, so you must not want to break any of the bank's laws and cause trouble for yourself. As they say, "Precaution is always better than cure."
Frequently Asked Questions
1. how to withdraw the lien amount?
The account holders will not withdraw the locked amount unless the bank removes the lien or lock from their account. However, you can contact your branch to apply for a withdrawal of a lien with genuine reason.
2. What is the meaning of lien or Lien Balance in Hindi, Tamil, and Telugu?
The meaning of Lien in Hindi is "ग्रहणाधिकार," and the meaning of Lien Balance is "ग्रहणाधिकार राशि."
What Is The Meaning Of Lien Balance Tamil?
The meaning of Lien Balance in Hindi Tamil is "உரிமைத் தொகை."
What Is The Meaning Of Lien Balance Telugu?
The meaning of Lien Balance in Hindi Tamil is "తాత్కాలిక మొత్తం."
Conclusion
That's all one should know about the lien amount or lien account in SBI or any other bank. I hope this article will help you in case of any trouble. And if you won't know anything else crucial regarding this issue, feel free to tell us in the comments. Your feedback is valuable to us. Thanks for reading.